This online course will teach you how to use Adobe Spark to create PRACTICAL Real World projects for your business or brand.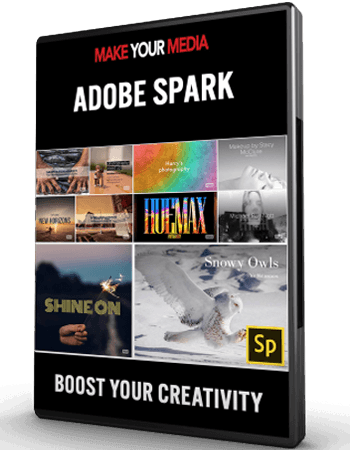 * Do you want to create your own graphics (or video animations) for social media or website, but you don't know where to begin?
* Did you spend time and energy to create graphic designs and you didn't get the professional result you wanted to achieve?
* Does outsourcing your graphics to a designer feels like a time-consuming hassle, especially when you have to go back and forth to make changes until you got the final design you want?
If you answered yes to any of these questions, you're in the right place!
We know it can be frustrating and time-consuming to create graphic designs for your business. It can take hours or even days to find and learn how to use a graphic design software and even then you don't always get the professional result you hoped to achieve.
Outsourcing design work can be an even bigger challenge. You need to find the right designer and get the result you wanted to get (and it can get very expensive).
That's why we created this course - We wanted to give you (The business owners) the tools to create a Great Social Graphics & Video Animations in minutes.
You will learn how to create:
1. Social Media Graphic
1. Facebook Post
2. Facebook Ads
3. Face Page Cover
4. Twitter Post
5. Twitter Header
6. Blog Post
7. Youtube Thumbnail
8. Instagram
9. Pinterest Graphics
10. Posters
11. Video Animations
12. And Much more...
We will guide you in a super practical way and show you everything you need to know so you can Turn your ideas into impactful social graphics, web pages, and animated videos—in minutes.
Register now and start making your own graphics design - I will see you in the course!