Discover How To Easily Create Exciting, Visually Appealing And Fun Videos With
Adobe After Effects

Adobe After Effects is the leading software for advanced text animation, creating intro animation. creating picture presentation and adding 3D elements to your videos.

In this course, you will learn everything you need to know to get started with After Effects and create astounding videos.
This course will take you from knowing absolutely nothing about After Effects, to being able to create amazing Animations, Titles, and 3D animations with ease!
The course contains hours of high-quality content, distributed across 53 lessons.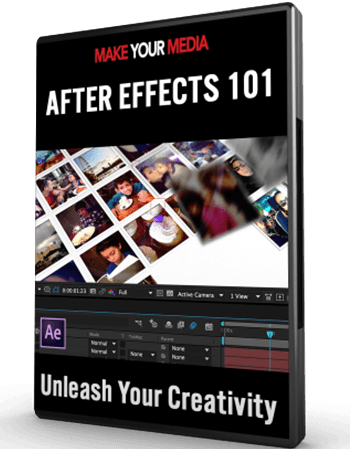 To make the course easier to follow and enable you to learn After Effects quickly and easily, I have broken it down into 4 easily digestible modules:
► The basics of the Adobe After Effects user interface. and various tools After Effects has to offer
► Creating logo animations
► Creating advanced titles for your videos
► Creating an advanced photo slide show
All the modules will start as a blank project, and I'll provide step-by-step instructions for building the entire project as you go.
Needless to say, just as in all my other courses, if you ever run into a problem - don't hesitate to post a question in the courses boards, and I will answer it as soon as possible!