After effects is world renowned for its ability to composite.
Compositing is the ability to add something new to the video and make it look like it is part of the original scene.
Or in other words - Compositing is the art and science of combining (matching) images (or videos) from multiple sources like film, photographs or 3D renderings into a new (blended) video to create a perfect illusion.
If you've ever used After Effects you know it has hundreds of effects and methods to combine pictures.
In fact, the biggest problem with After Effects is that it has so many things in it! How do you know how to use all of the abilities it has to offer, and which one will give you the best result?
One way to learn the best method to composite in After Effects is to do what I did when I started out (before YouTube was around).
I just tried all the variations and failed again, again and again until I have managed to find the correct combinations of the right method, and effects to make my composite look good.
BUT, Luckily for you, you don't have to go through all that. Because in this course I cover the exact tools and techniques you need to achieve the shot you see in the promo video.
This course is a type of an 'over the shoulders' training. I let you join me in the actual process and workflow I use. In about an hour and a half, you will have the basic tools you need to be able to composite a shot.
You will learn:
How to use 3D elements,
Tracking the shot,
Creating the reflections and the engine smoke,
Using reflection maps,
Effects pipeline,
Different distortion options,
Adding lens flares,
and Color correction.
This course is unique as it gives you the proficiency to work on one of the most advanced compositing software's out there.
For this course you will need:
Adobe After Effects
OpticalFlares - optional
Light Wrap - optional (part of Composite Wizard)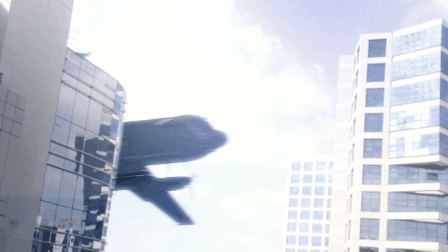 I'll see you in the course.