If you want to add some nice animated titles to your videos but you don't want to use the boring, old fashion titles that Premiere Pro has to offer, you should definitely take this course!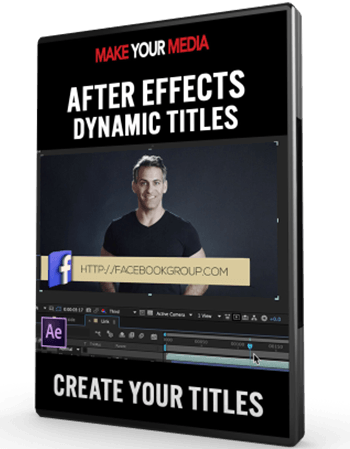 This course was made for the Premiere Pro editor that doesn't know anything about After Effects except that it can do some amazing things.
In this course, I will show you the amazing power behind using After effects to create dynamic titles even if you never used After Effects before. We will create dynamic titles that you will be able to edit your titles directly in Premiere Pro.
In all the modules we will start with a blank project and step by step build our project and you will also get all my project files so that you can follow along with me during the course.
And just as in all our courses if you run into a problem - just post a question in the course board and we will answer it.
All in all this course will cover all the basic techniques used to created high quality rich and vibrant titles that will add that last touch to your videos.
So enroll now and start creating your own amazing titles!