Do you want to create 3D Logos for your videos?

How about adding 3D Animations?
Did you try to learn 3D Animation and it was just too confusing?
Or maybe you want to learn the basics of Designing in 3D?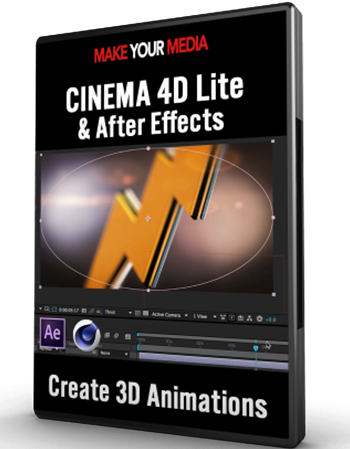 If you've ever wanted to learn how to add 3D objects to you videos, or how to create cool looking 3D videos - you will love this course.
If you are an experienced video editor or a new inexperienced editor, you probably have a drive to make your videos look better and more professional.
For me, adding 3D elements to my videos was always a way to make better videos. In this course, I am going to give you the tools to do the same.
I am going to teach you how to create and add 3D designs into your video with ease. The software we will be using is After Effects and Cinema 4D Lite (that you get for free with the new versions of Adobe After Effects).
This course has everything you need to get up and start running with Cinema 4D Lite & After Effects!
The projects we will create are very versatile and they are things I created for my own use so it is not some design that no one used - they are real life projects. you will also get my Cinema 4D files and After Effects projects that will take you through the whole evolution of the designs lesson by lesson.
You will also learn how to Design, Animate and import into After Effects and color correct, using the different design tools, using selection tools, using animation tools, keyframing, creating repeating animations and the list goes on and on and on.
So, if you want to take your videos to the next level and start creating amazing 3d animation - take this course now.
I'll see you in the course.